Why QuizStud?
Discover the special features in QuizStud
Here you'll find a number of special characteristics that makes QuizStud better than other quiz systems.
Earn money with creating quizzes!
If you create quizzes in QuizStud and publish them in the QuizStore, you receive a fee for every time someone else downloads your quiz.
The fee you receive consists of "credits". These credits can then be exchanged for real money. So the more quizzes you create and the more people use your quizzes, the more money you earn.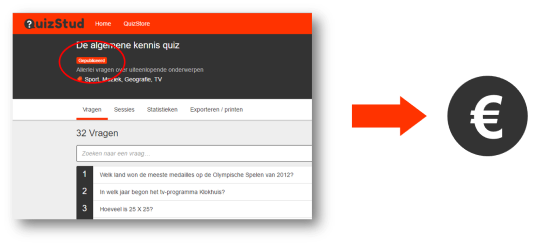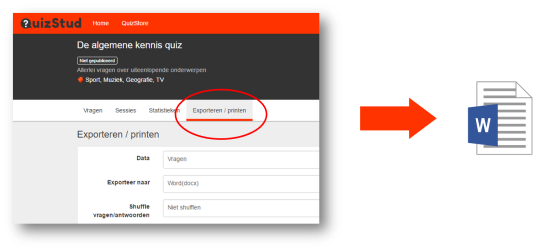 Easily print multiple choice exams
It is very easy for teachers to make all kinds of examinations in QuizStud, because all participants of quizzes are been registered and the results are quite simple to download.
It is also possible to print your own quizzes by clicking on the "export/print" button. This allows you to use the quizzes both online and offline.
Use images as answers
In addition to use text as an answer possibility to your questions, you can also use images.
By using images to answer questions, makes playing quizzes even more enjoyable. Also the use of graphics within answers makes quizzes extra instructive, because you have to recognize the picture first before you can answer the question.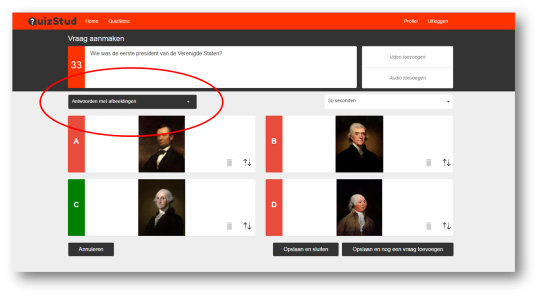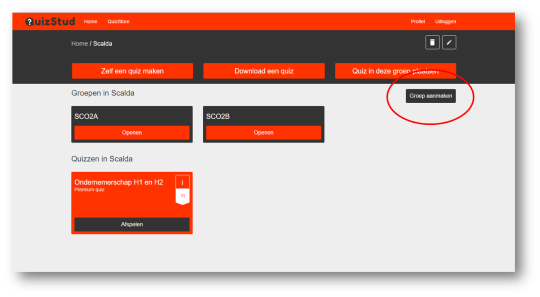 Place quizzes in different groups
You can easily group quizzes in QuizStud. This makes it possible to play quizzes per group or class and store the results separately.
The results that the participants have obtained in a group, are also taken along to a next round. In that way you can organize a sort of competition over a longer period of time with different groups.